From Chapter 13: What is Tradition?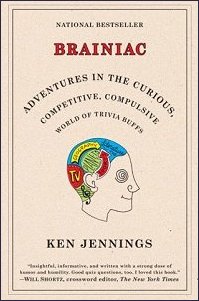 The town of Stevens Point sits smack-dab in the center of Wisconsin, about a hundred miles north of Madison on Highway 39. It's the central-casting version of a small midwestern town. There are shady, tree-lined avenues and a quaintly 19th-century Main Street. There's great pan-fishing in nearby McDill Pond. There's even a medium-sized state college, the kind of sweetly generic campus where Kurt Russell might get up to laboratory mischief in a 1970s Disney flick.
The calendar in Stevens Point is punctuated by a series of yearly events, each as predictable and unremarkable in its way as almost everything else here. Riverfront band concerts begin every June. Deer season opens in November. Every March, lines go out the door when Belt's Soft Serve, a beloved ice cream place on the south side of town, first opens for the summer. But one annual event stands out above all the rest to residents and outsiders alike, one proud eccentricity in the regular yearly orbit of peaceful central Wisconsin life.
For fifty-four hours every April, tiny Stevens Point, Wisconsin is the trivia capital of the world.
* * * *
"It's the biggest thing in town," Mayor Gary Wescott tells me, shouting to be heard over the car engine and the applause of onlookers. "It's bigger than anything at the university. It's bigger than homecoming."
I'm standing with His Honor the Mayor in the open back of a Jeep Wrangler, winding through the streets around the campus of UWSP—University of Wisconsin, Stevens Point—at about ten miles per hour. He's waving and throwing miniature Almond Joy candy bars to the crowds lining the streets. Ahead of us crawls a black-and-white driven by one of Portage County's finest, red and blue lights flashing. Behind us a motley assortment of vehicles trails for well over a block. The bizarre procession includes a flatbed truck full of dancing eggrolls, a zombie-filled cemetery, a Viking ship, a hotwired 1979 Chevy Beauville that looks like it could rust apart any second, and a guy dressed like Batman, riding a moped and dragging a wheelchair holding another guy dressed as Spider-Man. This is the Trivia Parade, the event that always kicks off America's biggest trivia contest, held every April for the past thirty-six years in Stevens Point.
Mayor Wescott himself is an alumnus of 90FM WWSP, the campus radio station that organizes and broadcasts the yearly trivia-palooza. He was a member of the news department and an on-air DJ during his college days. "We were, what, thirty watts back then?" he asks a fellow station veteran. "So, actually, right here"—we're just a few blocks off campus—"you couldn't get the station."
Times have changed. The station now transmits at 11,500 watts, and is the Midwest's largest student-run radio station. They plan to go to 50,000 watts as soon as they can fund a new transmitter and antenna, and their biggest fund-raiser of the year is, of course, the trivia contest. Between the advertising sold, the entry fees for the four-hundred-plus participating teams, and the merchandising (the registration/t-shirt table back at the station brought in over twenty thousand dollars on the first day alone), the contest can gross over sixty thousand dollars every year.
We pull into the parking lot of a local high school, the parade's end point. Each of the floats was built and manned by one of the teams that assemble every year to play in the contest, and there are prizes to be awarded for the best floats. The parade winner this year is the Viking ship, which, it turns out, belongs to a team that calls themselves "Norwigan Studs," ten-year veterans of the contest. In addition to their dominance of the parade prizes, the Studs routinely finish in the top one hundred of the contest proper, so I assume their trivia is a little sharper than their spelling.
The Viking ship is certainly impressive, every bit the equal of the Norwigan Studs submarine and the Norwigan Studs space shuttle that have won the parade prize in years past. But I strongly suspect that the judges' decision this year may have had something to do with the flotilla of pubescent girls in halter tops and short shorts that roller-skated around the longship throughout its voyage. It's the first really warm Friday afternoon of spring, and ogling the sun-worshipping UWSP student body—or bodies—seems to be a big component of the parade. "That's my four-year-old daughter's dance instructor," one of the judges remarks absently to me as a Viking-ette skates by. "She's certainly...well-proportioned."
With the prizes awarded, the mayor passes his megaphone to a stocky, grinning, fiftysomething man whose spectacles and unruly salt-and-pepper beard remind me a little of Jerry Garcia, circa "Touch of Gray." This is Jim Oliva, who has been on his own long, strange trip for the past twenty-five years. He's been writing and organizing the trivia contest every spring since 1979. In the process, he's earned himself the nickname "the Oz" for his wizardly omniscience. He's been rubbing his hands together all afternoon, gleefully and unconsciously, impatient for the contest to begin. "Are you ready to trivia?" Jim bellows into the megaphone. The crowd, even the dancing guys in the eyehole-free eggroll suits, goes wild.
* * * *
"The World's Largest Trivia Contest," as the now-defunct U.S. Trivia Association once billed the Stevens Point event, predates Jim Oliva's involvement, though today it's hard to imagine the contest without him. It began in 1969 as a simple one-day affair: sixteen hours, eighty questions, and just a handful of teams. It was inspired by a radio trivia event that Lawrence University had been running in nearby Appleton since 1966. (The first Lawrence question ever: "Who was Superman's father?")1 The Appleton event had been inspired by an even earlier contest at Beloit College. Wisconsin is nothing if not a hotbed for campus radio trivia.
By 1975, the contest had achieved its current dimensions: a fifty-four-hour event, with eight trivia questions every hour. Play goes as follows: a 90FM DJ reads a question over the air. Teams then have the span of two songs to phone an answer into the radio station, where results for each question are fed into a computer. Each team can phone in only once per question and can give only one guess. At the end of the second song, the DJ announces, "Phones down! Phones down in the back!" and time is up. The correct answer is then read on the air, but there's no time for teams to indulge in much celebration or recrimination ("I told you it was Alex Karras!") because the next question begins immediately. This cycle repeats 428 times, from 6 p.m. Friday night until midnight Sunday, with scoring updates broadcast every hour on the hour.
There is no shortage of players willing to take the daunting fifty-four-hour challenge. In a town of under twenty-five thousand folks, enrollment for the contest hovers at a remarkable twelve thousand year after year. And that's just the people officially registered. You can't quite say that half the town takes part, because many contest regulars are former residents or out-of-towners who make a yearly pilgrimage. But even so, there's no way around it: this town goes radio gaga for its radio trivia.
I'd driven into Stevens Point in a rented Nissan Altima just a few hours earlier, right before the parade's start. I wanted to rent a compact, but the larger Altima is a concession to the long legs of Earl Cahill, who's decided to come with me to check out the contest. "Are you going to register to play?" I ask him.
"Nah, I just want to see what it looks like when a whole city goes trivia-crazy. Would you look at that?"
We're driving down Division Street, the commercial strip that runs through the center of Stevens Point. It's completely familiar in its commercialized anonymity: we could see these same convenience stores, muffler shops, and Burger Kings anywhere in America—but here there's one difference. Every single signboard on the street is trivia-themed. "WELCOME TRIVIA PLAYERS!" "TRIVIA 36 KEEP ON TRUCKIN!" "TRIVIA SPECIAL - DORITOS $1.59!" Earl and I stop at Taco Bell for a late lunch, and even though the place is set to be gutted and remodeled in less than a week, they're hawking trivia too: "CLOSING MONDAY FOR DEMILITION / WELCOME TRIVIA FANS!"
"Stevens Point is a small town," says Jim Oliva, "but it really kicks it up for the Trivia weekend." Trivia has put Stevens Point on the map nationally, garnering mentions on CNN, in national newspapers, in Leno and Letterman monologues. The contest was even the subject of a Jeopardy! clue once, though all three contestants were stumped on the correct response ("What is Wisconsin?") And trivia has shaped the town as well. As recently as the late 1970s, the old-style phone circuits in the Stevens Point exchange meant that only seventy-two callers could be connected by phone at any given time. Most of the year, this wasn't a problem. During trivia weekend, though, hundreds of callers might be trying to call in answers at once. "You could go ten minutes without getting a dial tone," recalls John Eckendorf, who has been Jim's co-writer since 1989. That ten-minute delay might be annoying if you're calling in a trivia answer, but local officials worried more about the potential for ten-minute delays on 911 calls and other emergencies. The contest forced AT&T to update the phone equipment with new digital technology about a decade ahead of schedule.
* * * *
It takes the observer a little while to realize that Stevens Point isn't just a quaint, normal little town that saves its craziness for one weekend a year, à la Shirley Jackson's "The Lottery." To stay competitive, these folks live their nutty trivia-centric lifestyle year-round. Players will tape TV commercials so they can watch them frame-by-frame, taking notes on likely-looking details. What's the visitors' score on the scoreboard behind LeBron James in that Nike ad? Can you read the t-shirt on that teenager ordering Little Caesar's? To stay on top of network TV shows, some teams assign each player a TV weeknight. Every week, you might have to spend all week watching every Tuesday night show, via VCR or TiVo, and taking exhaustive notes. After all, you don't want to be the one who lets the team down when there's an According to Jim question on an episode you missed.
"It's an obsession," says Ray Hamel, who drives up from Madison every year for the contest. "I can't watch a movie and not take notes. I had a rule when I was dating: the first date, I wouldn't take notes. Second date, you had to get used to the notebook coming to the movie theater." In his thirty-one notebooks, Ray has detailed notes on over eight thousand movies.
I'm a little weirded out by the idea of a trivia contest that, instead of rewarding trivia knowledge, seems to reward excellent note-taking skills. I had high school teachers who would probably approve. But even if Jim's contest was creating a town of stenographers back in the 1980s, players were at least looking at their own notes. They had to put in the time and the effort. Fast-forward a decade to the early 1990s: Al Gore, tinkering in his barn, produces an amazing invention, a loosely connected group of university and government computer networks. A few tech-savvy teams start to realize that lots of pop-culture information is starting to be archived and searchable on this so-called "Internet."
The subsequent explosion of the World Wide Web and one-click search engines represented a huge paradigm shift for the contest. Remember that file cabinet where you and your trivia team painstakingly collected film credits for every movie ever released back to 1916? Remember the thousands of hours you spent organizing it and keeping it up-to-date? Well, now everyone has it, and it's called www.imdb.com. That 6,000-page cross-referenced concordance of rock lyrics you're nearly done with? Good news, you can throw it away. Suddenly, every team, experienced veterans or tyro first-timers, had exactly the same set of notes, and it was the most exhaustive set imaginable. With no time or effort expended whatsoever. In the era of Notes, Stevens Point trivia success was at least a measure of preparation and attention to detail, if not knowledge. Now the contest measures—what? Google prowess?
I want to ask Jim Oliva how the Internet has changed his approach to trivia, but when I get to the radio station, a low brick building on the edge of campus, the contest is just minutes away from starting. Eighteen volunteer operators sit at eighteen telephones, eating free pizza provided by the local Domino's. The contest will require thirteen four-hour shifts of eighteen volunteers each, and take-out food for all of them, and there's never a shortage of either, even in the wee hours of the morning. The local public-access TV station is setting up cameras in the phone room. They'll be broadcasting all fifty-four hours of the contest this year. Jim's aide-de-camp John Eckendorf is dressing down one TV staffer, whose roving camera just caught—and aired!—the whiteboard on which the answer to the each trivia question will be written during the contest.
Jim will take the first DJ shift, as he does every year. He's already in the booth, hamming it up for the public-access cameras, shimmying to "Born to Be Wild" by Steppenwolf, which always heralds the beginning of the contest. My Google questions will have to wait.
All over Portage County, in hundreds of "team headquarters," radios are being tuned to 90FM. No one, upon pain of death, will be changing the station for the next fifty-four hours. The day has been spent greeting out-of-town friends and family, stockpiling groceries, networking computers, unpacking boxes of reference books and file cabinets full of Notes. Now children are being shushed, web browsers opened, caffeinated soda stocked into fridges. I can feel the tension. The biggest event of the year for these people, Christmas and summer vacation and the Super Bowl all rolled up into one, is just moments away.
< Chapter 7 Excerpt
Main Braniac page >