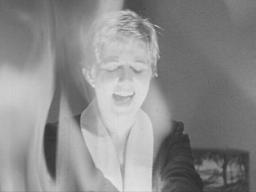 I saw the photo, and I thought, "Is that Ellen DeGeneres?"
But then I read,
"Kiss Me Deadly was [Gaby Rodgers'] second and final movie."
Okay, so it's not Ellen.
You continued though,
"she says she was secretly going for 'drugged-out lesbian'."
Hey, Ellen again. She doesn't do drugs, does she?